How to connect in between disciplines?
My art is grounded in the belief of a universal energy which runs through everything: from insects to human, from human to spectre, from spectre to plant, from plant to galaxy. (Ana Mendieta, 1983)

As a child I loved drawing, singing and acting. Art shaped my world because I felt that it connected me to others and gave me a sense of belonging.

But when I entered the art academy I was disappointed to discover the separation of disciplines and its students. There even seemed to be a hierarchy: one art better than the other. This felt like a loss of opportunities to me.

"We need bridges to connect!", I thought and asked myself how to initiate this.

I discovered that interdisciplinarity needs two things:
1. A good reason! This means a question, vision or task that speaks deeply to people and activates their engagement.
2. A common space and language that allows a barrier free communication, to share talents and participate freely.
I started to explore this venture with my artist friend ︎︎︎Katrin Funcke at the art academy, our playing field of creativity at that time.

We invented "Pony & Kleid", a fashion collection and public show inspired by habitats like woods, cities or mountains.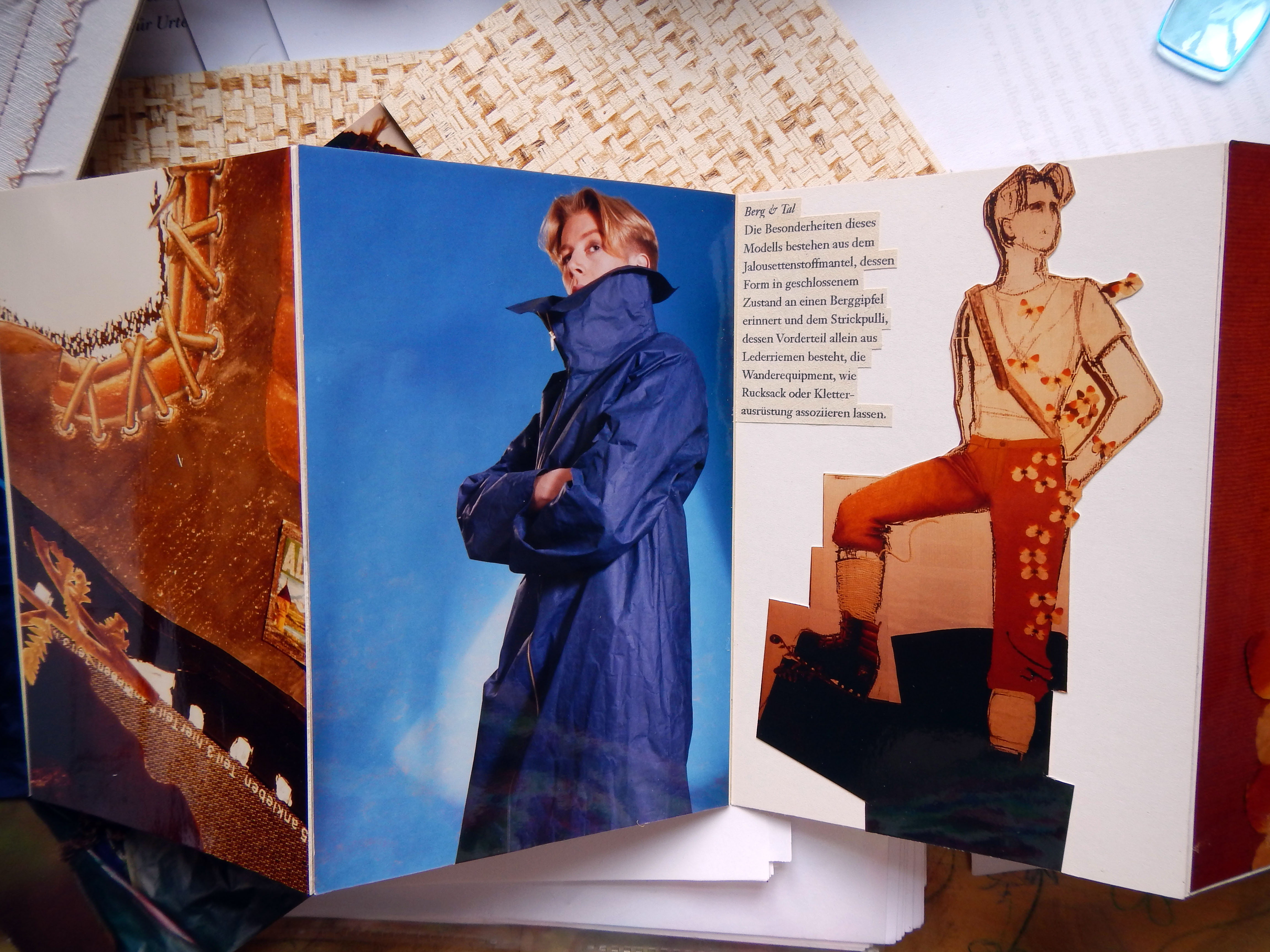 Pony & Kleid, fashion project by Katrin Funcke and Stephanie Guse, Hochschule für Bildende Künste Braunschweig, 1994


This was followed by "MS München 24", a filmed role play in cruise ship scenery.


MS München 24, interdisciplinary project by Katrin Funcke and Stephanie Guse, Hochschule für Bildende Künste Braunschweig - Film by Wolf Bosse, 1995

Both projects required various skills like design, scenery, storytelling, illustration, filming, photography, post-production, printing, and of course students and teachers that join as actors and models. We asked student fellows of all disciplines for that and it turned out that everybody loved to share their skills for this joint purpose. The communication was mainly based on visuals. This was natural to everyone on the art campus, it became our common language.

We accomplished these projects very successfully and the public presentations were crowded by excited students and teachers of all disciplines. It raised the campus feeling, inspired acceptance, acknowledgement, friendships, and cooperation.

Some years later I visited the ︎︎︎laboratory of my scientist sister Annika Guse who is a passionate and successful researcher of biological symbiosis. She asked me to imply arts on her team to encourage the group spirit and out-of-the box thinking because her research affords a fruitful group effort.

This was a special moment to me because unitl then I was not particularily interest

Her team was puzzled and suspicious when we asked them to take brushes and big papers to draw their research topics. But then, after two hours, the atmosphere was vibrant. Everybody had fun and was eager to contribute.



Accompanied by vital discussions we combined the pictures on the wall to share an overview. Now I was the one who was surprised. This was the moment I started to understand what biological symbiosis means and the tremendous impact it has. Not only in biology! I realised that this principle might be beneficial to other fields like living together in society, architecture or general problem solving.

Thus, we defined and implied this visualising method on a regular basis at University to help students and researchers communicating and developing their issues. We call this method ︎︎︎"Thinking Hands".

In 2022 we started an initiative called ︎︎︎"¡vamos, simbiosis!". It responds to the UN goal on healthy oceans and brings together scientists, artists and society to reconnect to the marine world and initiate a sustainable (symbiotic) life style. The pilot project took place in Águilas, a Spanish coastal town on the Mediterranean. It generated awareness, ideas and art pieces to communicate the deep bond between men and sea.

Encouraged by these experiences I envision to involve people by further projects. I believe solving world's challenges is a matter of cooperation and provides a meaningful and happy life.